Flower Power Coffee Re-Brand
Flower Power makes delicious CBD coffee for today's CBD customers, but their brand identity was stuck in the past. We took this retro 60's style brand and gave it a fresh, contemporary look and feel.
We wanted Flower Power's identity to be distinctive and contemporary but to also communicate the healing "power" of the product. We presented a range of options and ultimately moved forward with a logo featuring a mandala of coffee beans surrounded by bold type and energy rays.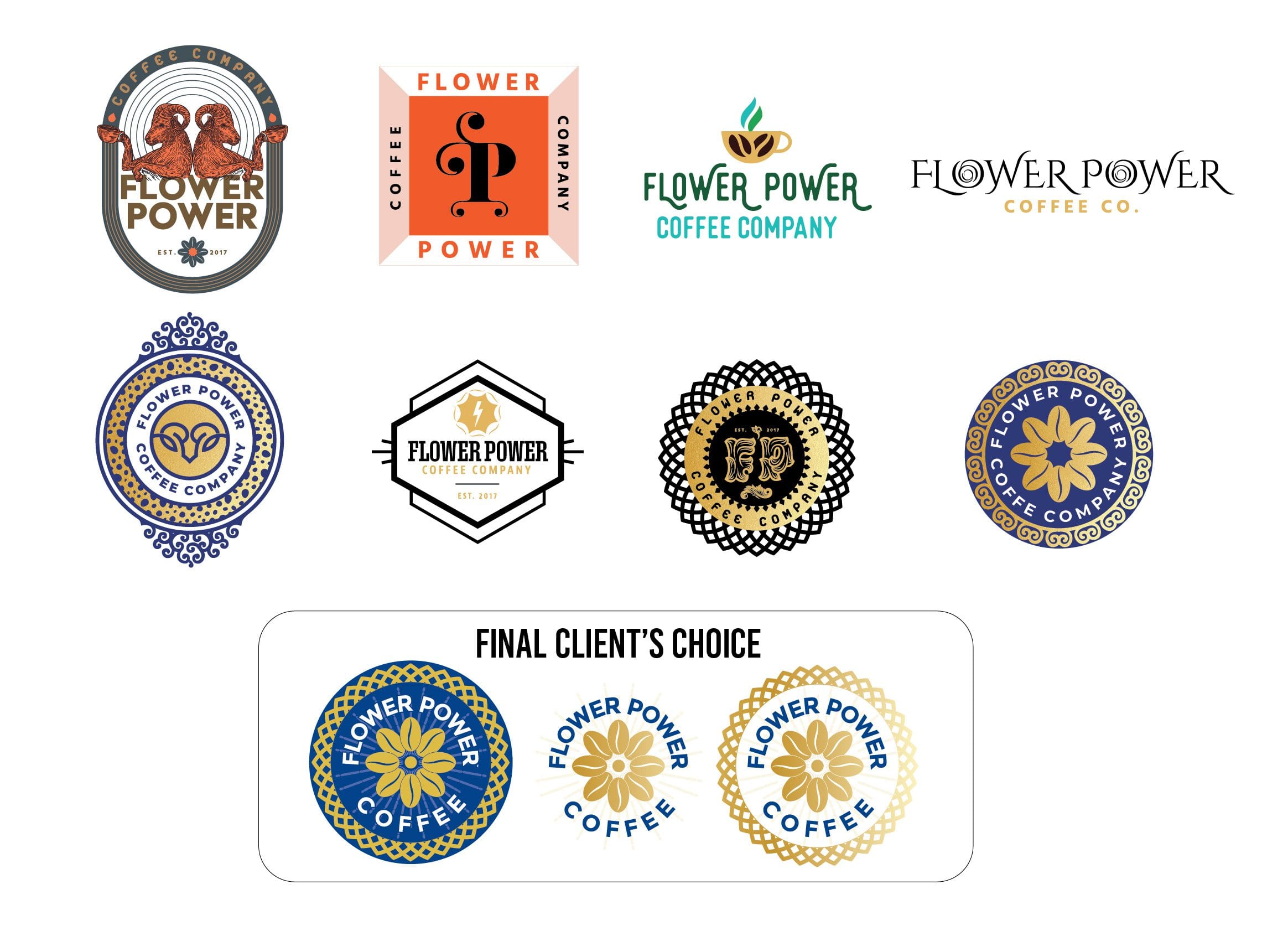 We presented a range of package designs that complemented our identity and would stand out on the shelves. Our client liked how the lifestyle approach depicted the peace of mind the coffee provides, but he was concerned that a package could not accommodate the diversity of his target audience.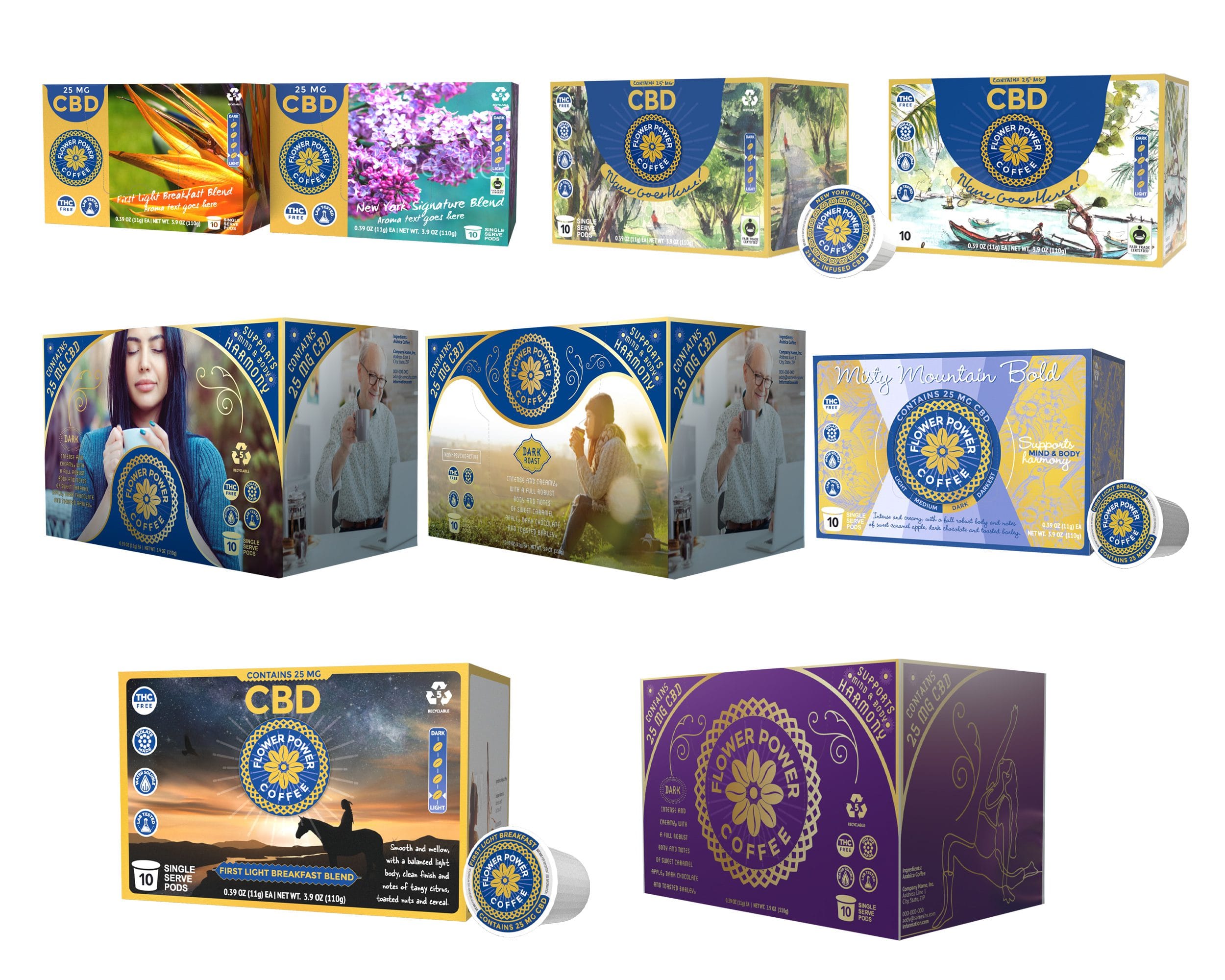 We wound up replacing the images of people with a simple image of a coffee cup, then went to work on copywriting, plus the packaging for other roasts and pods.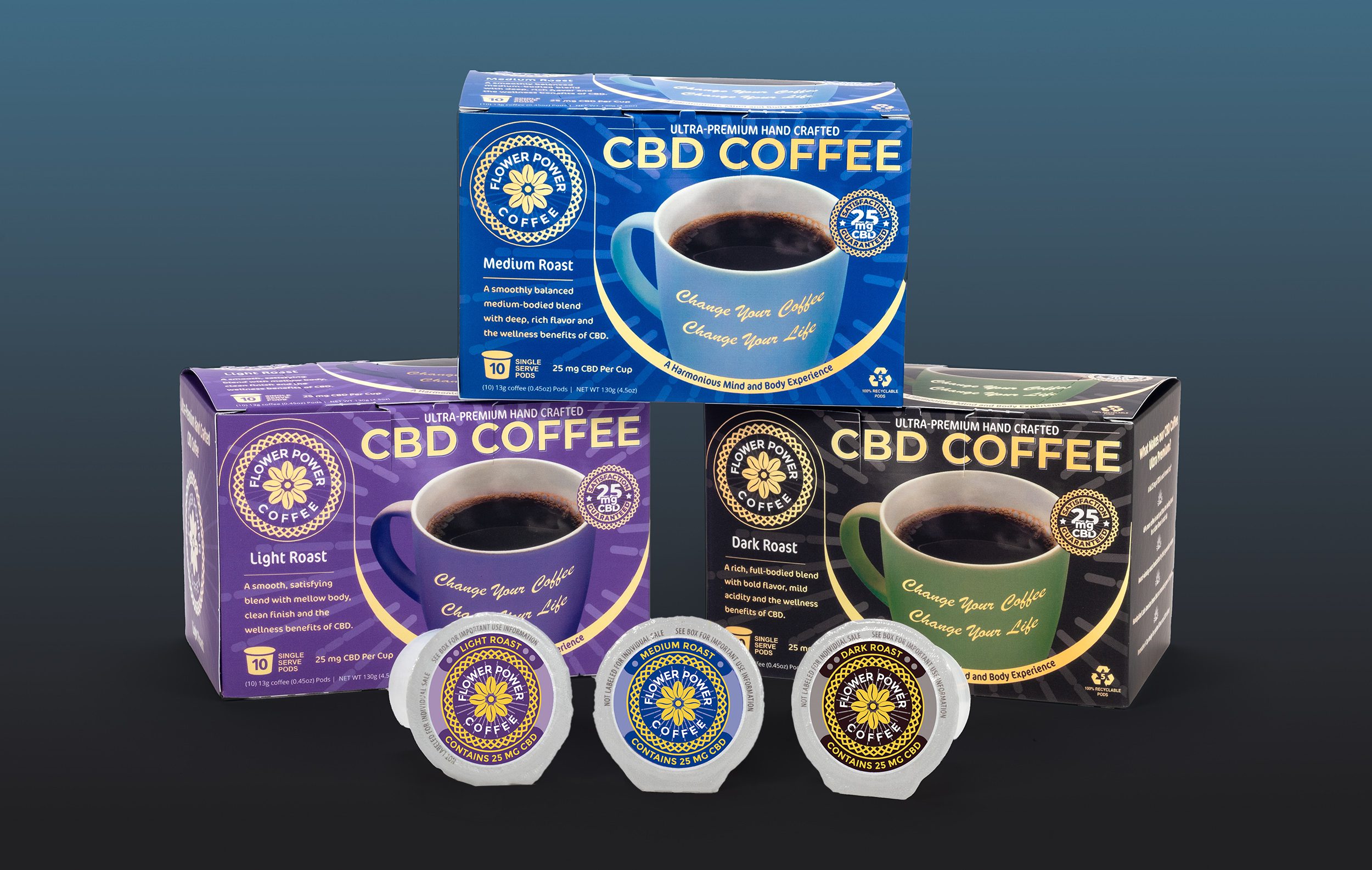 Since our target audience was customers who suffer from stress, anxiety or physical pain, our messaging communicated the therapeutic benefits of CBD in a superior tasting coffee, and was anchored by our tagline: Have a Feel Good Day.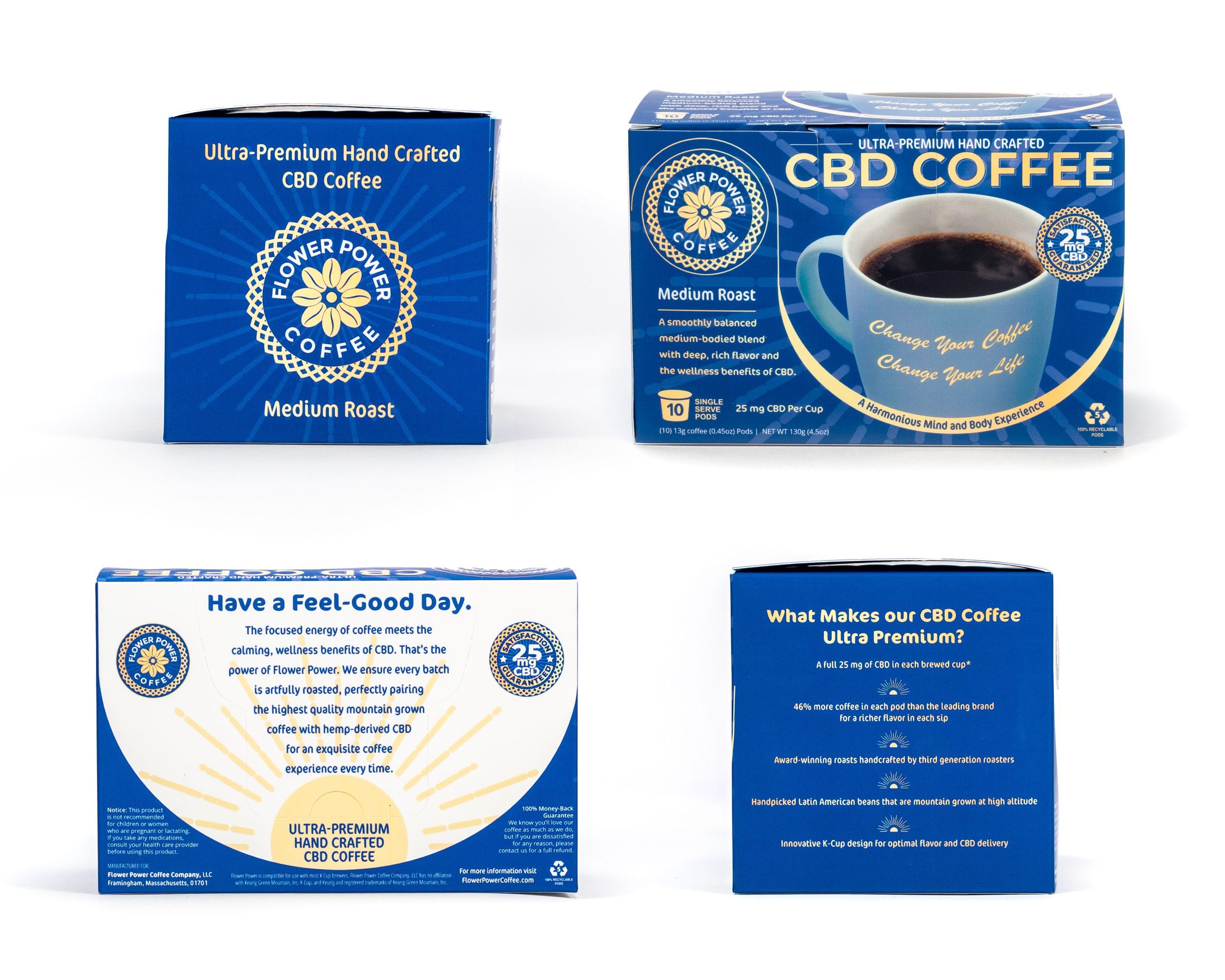 The result was a dramatic departure from where Flower Power once was as a brand. Our client and his investors were pleased, and re-launched the product online and in stores around the country.