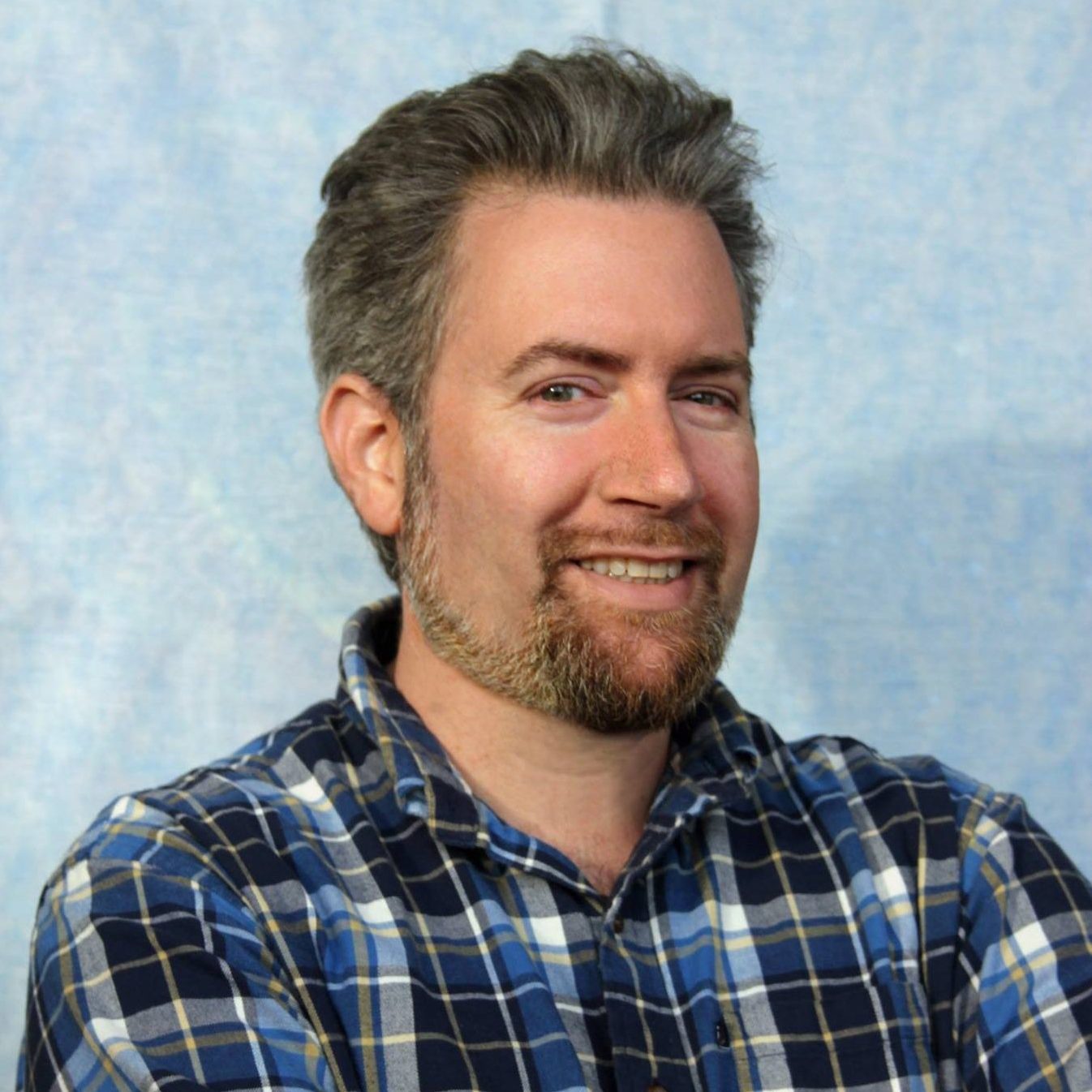 Raphael Brickman
Founder/Director of Design and Photography
On the shelves, in the towns, and across the pages of websites, catalogs and menus all around Boston and beyond, Raph's designs and photography have captured the attention and devotion of our clients' customers. His concepts set a tone, suggest an experience and always encourage a taste. His food industry experience spans over 25 years, first as a designer on the Stop and Shop and Giant Eagle supermarket accounts, later as an art director for magazines that cover local restaurants, and recently as a freelance designer for such accounts as Belgium's Chocolate Source, Elm Square Oyster Co. and Revolutionary Clinics/Licit Brands (yes, we count edibles as food!). Raph takes pride in transforming our clients' brands into stunning visuals that appeal on visceral and emotional levels. Whether playful or elegant, his designs are always as tasteful as our clients' products.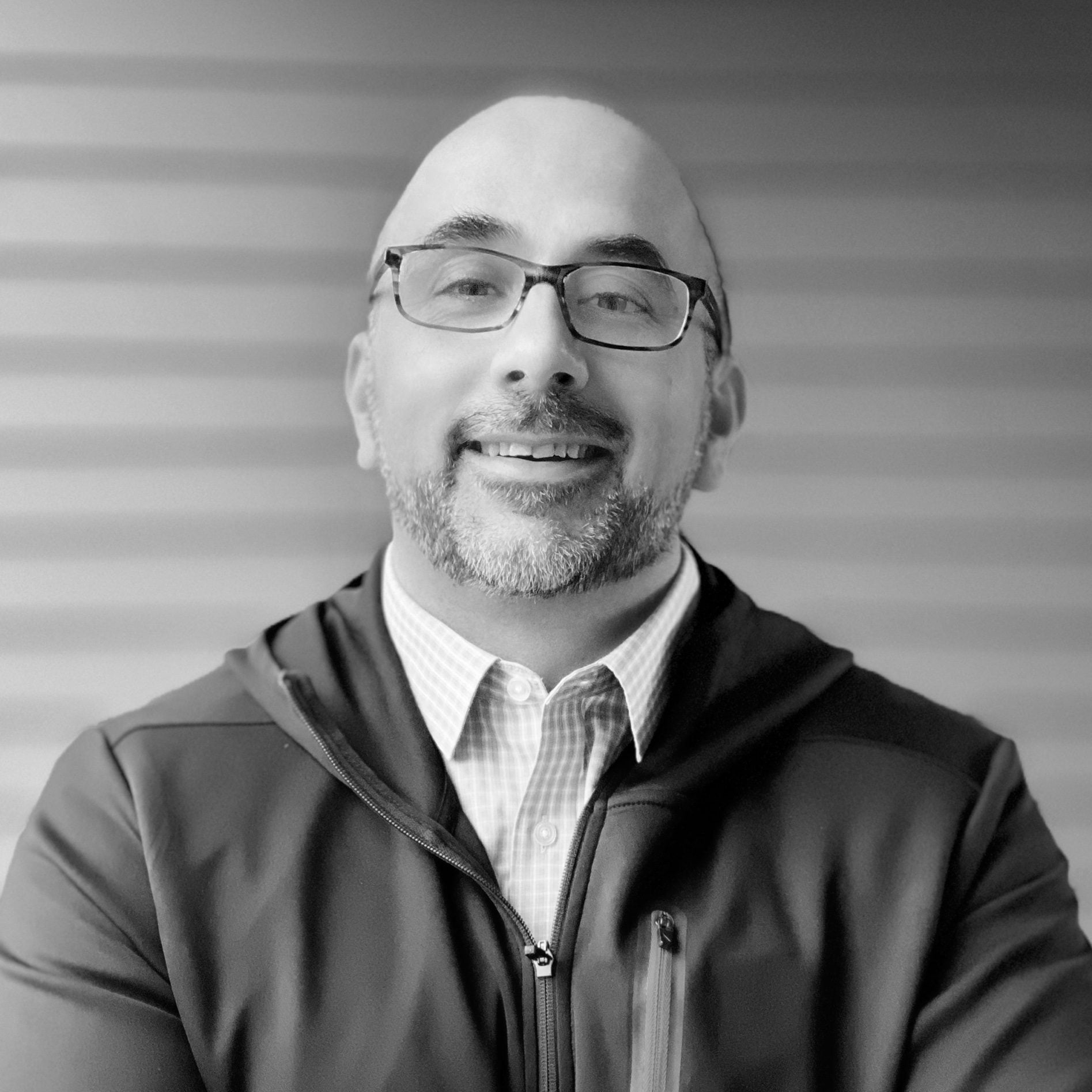 Matthew Morello
Founder/Director of Consulting, Research and Innovation
It's not often you find a branding firm with a successful Michelin-trained chef and restaurant owner at the helm. But Matt Morello is "our special sauce," an industry veteran who brings vast food knowledge and entrepreneurial experience to helping our clients achieve their vision and see new opportunities. With his Morello Hospitality Group, Matt was the chef and/or owner of such acclaimed restaurants as Elm Square Oyster Co., Brasserie 28, The Andover Inn at Phillips Academy, Gracious Host Catering and Savour Kitchen. In addition, he developed his own line of "Compliment" hot sauces for bivalves and served as chief consultant for Town Market in Andover. In recent years, he was the opening chef for Revolutionary Clinics, where he created the recipes, brands and packaging for over 30 different cannabis products. Today, Matt serves our clients a menu of everything from market analysis and concept testing to product innovation and recipe development.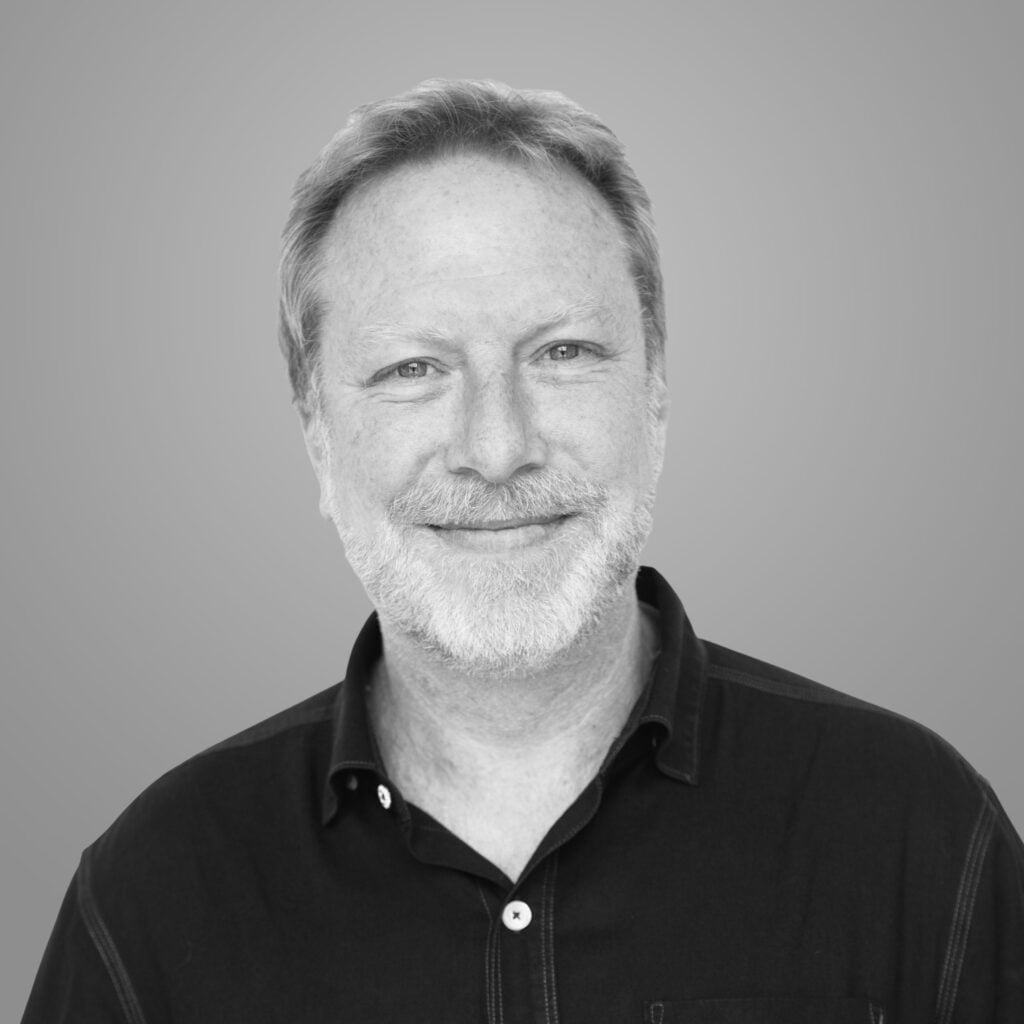 Rich Batt
Brand Strategist/Copywriter
With over 25 years as an ad agency Creative Director, Copywriter and Brand Strategist, Rich joined our team to combine his passion for brand building with his love of cooking and food. His creativity extends to campaign concepting, product naming, event planning and copywriting across all channels, from websites and packaging to digital banners and video. He has created campaigns and content for such food and hospitality brands as Pace Foods, Rebel Restaurants, St. Regis and Encore Boston Harbor, including Encore's nine restaurants. In his role at EDMG, Rich can help our clients develop a distinctive brand strategy from messaging through personality, then partner with Raph to bring that strategy to life through compelling concepts. Whether you need a visionary strategy or inspiring copy, Rich can help you sell any food like hot cakes.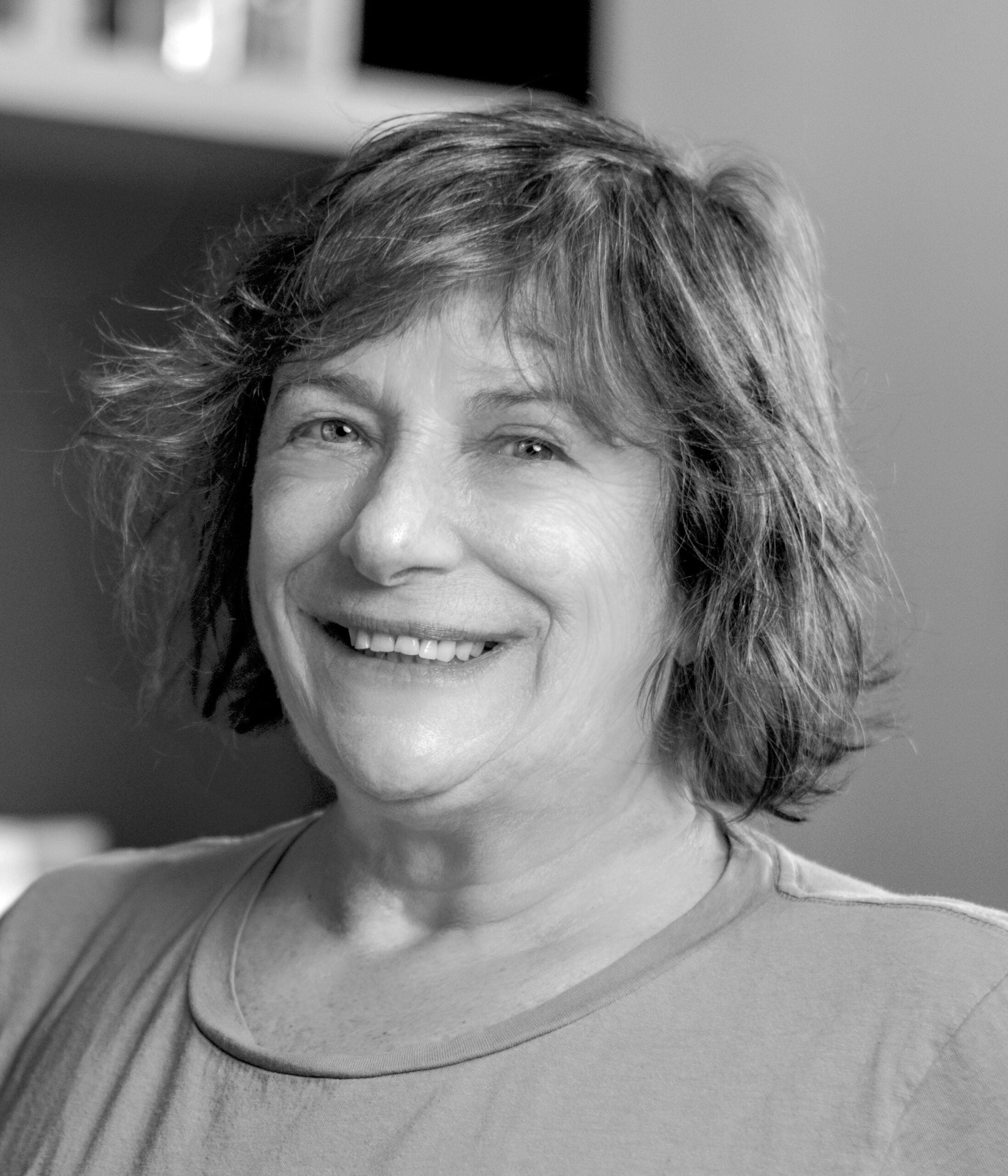 Vicki Friedman
Print Producer/Project Manager
As a third generation print professional, Vicki was born with ink in her blood. For over 25 years, she has brought her innate knowledge, creativity and resourcefulness to help clients such as Nantucket Nectars, D'Angelo, TJX and Staples identify and execute the right print and packaging solutions for their concepts and budgets. Recent projects include packaging for Compound Genetics' artisan seeds and the complete product roll out for Ask Jane, a "club" for girls experiencing puberty. With her strong project management skills, Vicki also serves as our traffic manager, developing work schedules and helping everyone stay on track to meet deadlines. In addition to her consumer brand experience, Vicki has also worked in the political arena, executing hundreds of millions of direct mail mailings for the candidates and causes she believes in. In fact, this year she helped manage the Biden for President DM program, driving his victory in eight states!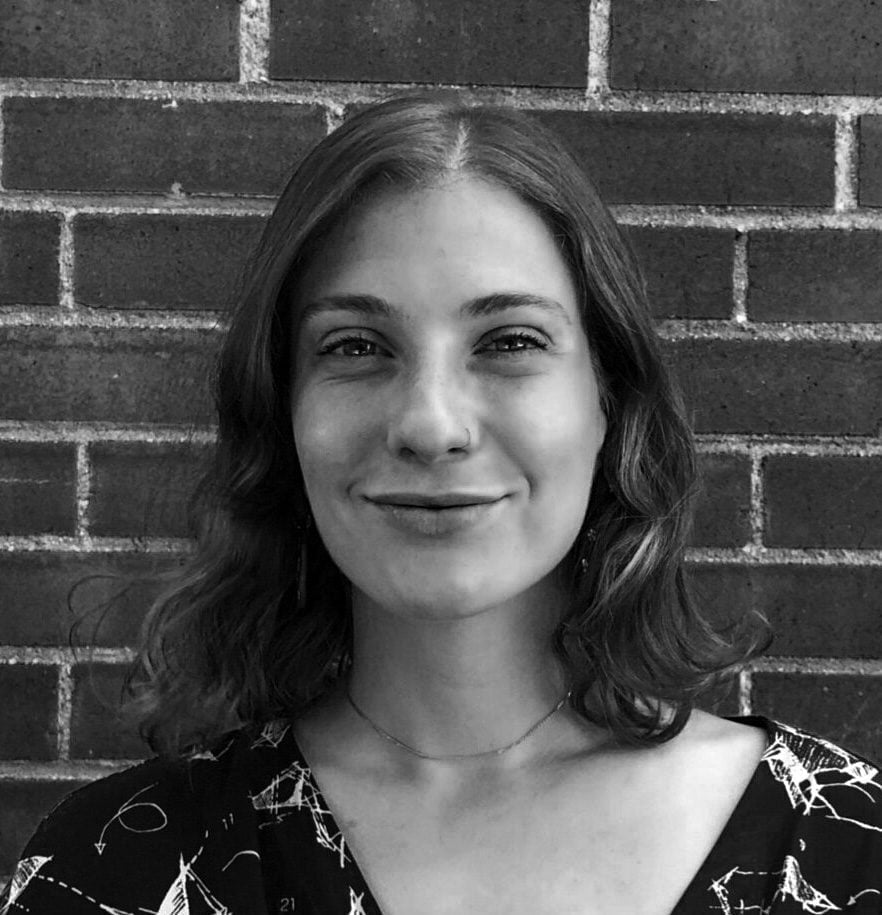 Becca Blaustein
Senior Designer
Growing up with a father who was a professional chef and a grandmother who was an artist, Becca developed an appreciation for both fine dining and fine art at an early age. Discovering her calling in her grandmother's art studio, she wound up pursuing a degree in art and a career in design out of her desire to solve problems with her innate creativity and artistic skills. Today, she designs logos, packaging and websites for our clients looking to build a cohesive, eye catching and meaningful brand. She loves to intertwine bold colors, patterns and symbolism to create powerful designs, and finds inspiration in other art and social movements. She has done design work for The Break Room (restaurant), Bocaito Café & Wine Bar, Temperance Wine Bar, Nut Free Chocolate Factory, and Rosebud CBD Infused Ice Cream, along with original artwork for various clients.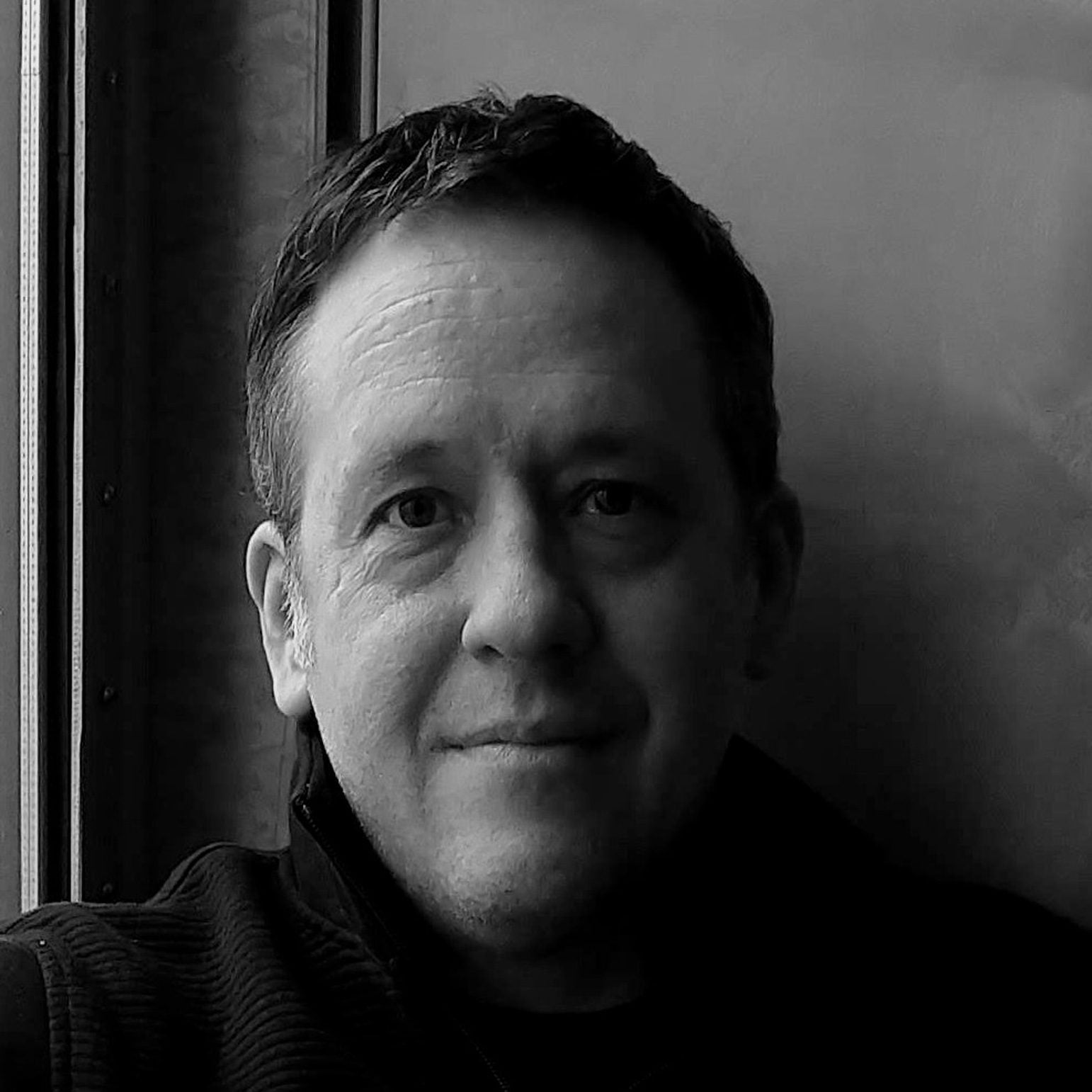 Chris Boginski
Copywriter
Chris and Raphael have worked together for years and first met in 2014 while working as freelancers for EarthWatch (an environmental nonprofit). He received his MFA from the University of Washington in 2009 and has established a career as a professional writer. Originally from the Boston area, Chris spent his youth either at the ocean or in the mountains. During his undergraduate studies, he worked at one of the first brewpubs in Fort Collins, Colorado. To this day, he is an avid chef and continues to experiment in the kitchen. Chris creates rich and engaging writing that captures the imagination while always staying true to his clients' voice and ultimate vision. He has worked for various clients in the food and cannabis industry including: Revolutionary Clinics, Belgium's Chocolate Source, EatSmarter!, and others.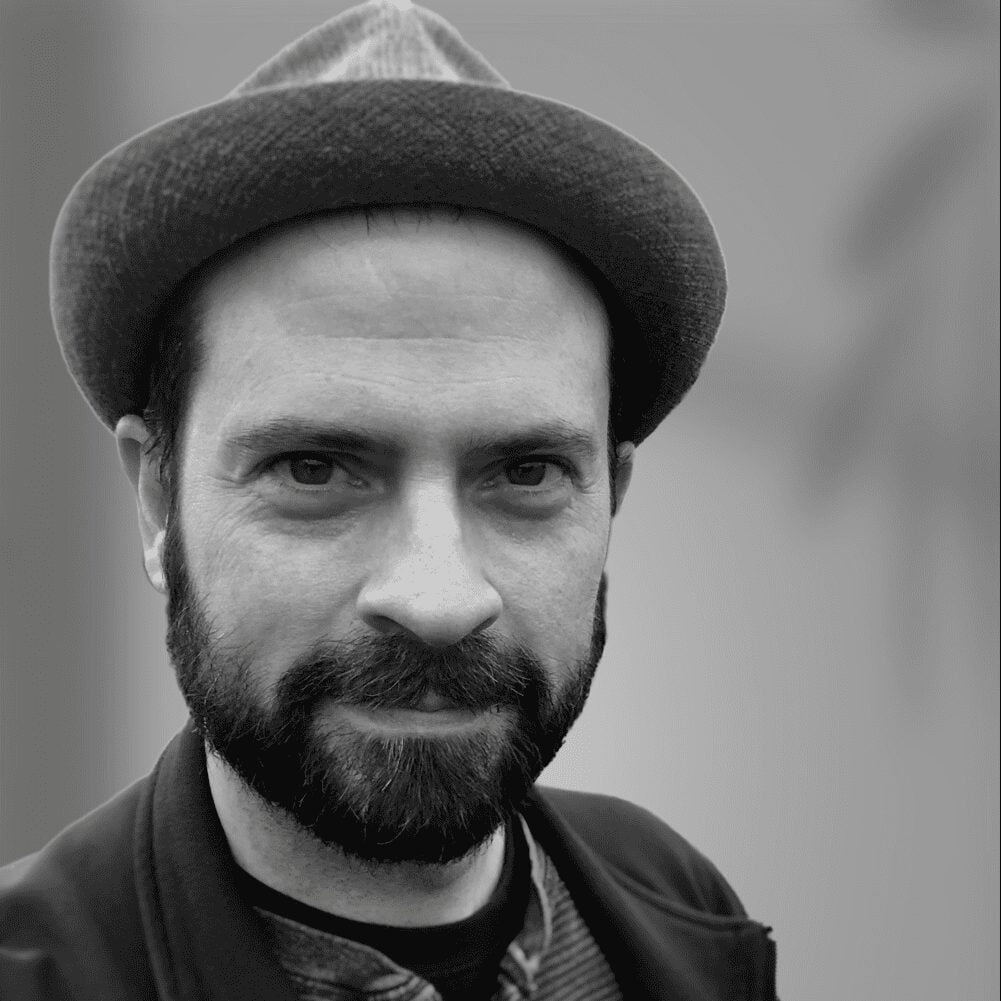 Nick Blanchette
Videographer/Editor
Ever since his dad brought home a Sylvania VHS Camcorder back in 1987, Nick has loved filmmaking. While it wasn't the JVC GR-C1 that Doc had in Back To The Future, his dad's new toy allowed him to recreate scenes from the movie using his Legos and a cast iron Transformer he used as the Delorean. Fast forward to 2020, and Nick has grown to become an accomplished videographer and editor, who still plays with Legos. Nick's work is expansive, from music videos and commercials to feature length documentaries and live events. He has produced, directed, filmed and edited video content for a wide range of clients from start up to Fortune 500, including recent projects for Goethe Institut Boston, The Coolidge Corner Theatre, and Revolutionary Clinics. Nick is a well organized problem solver who will stop at nothing to tell a compelling story visually. As Doc once said, you're gonna see some serious s**t.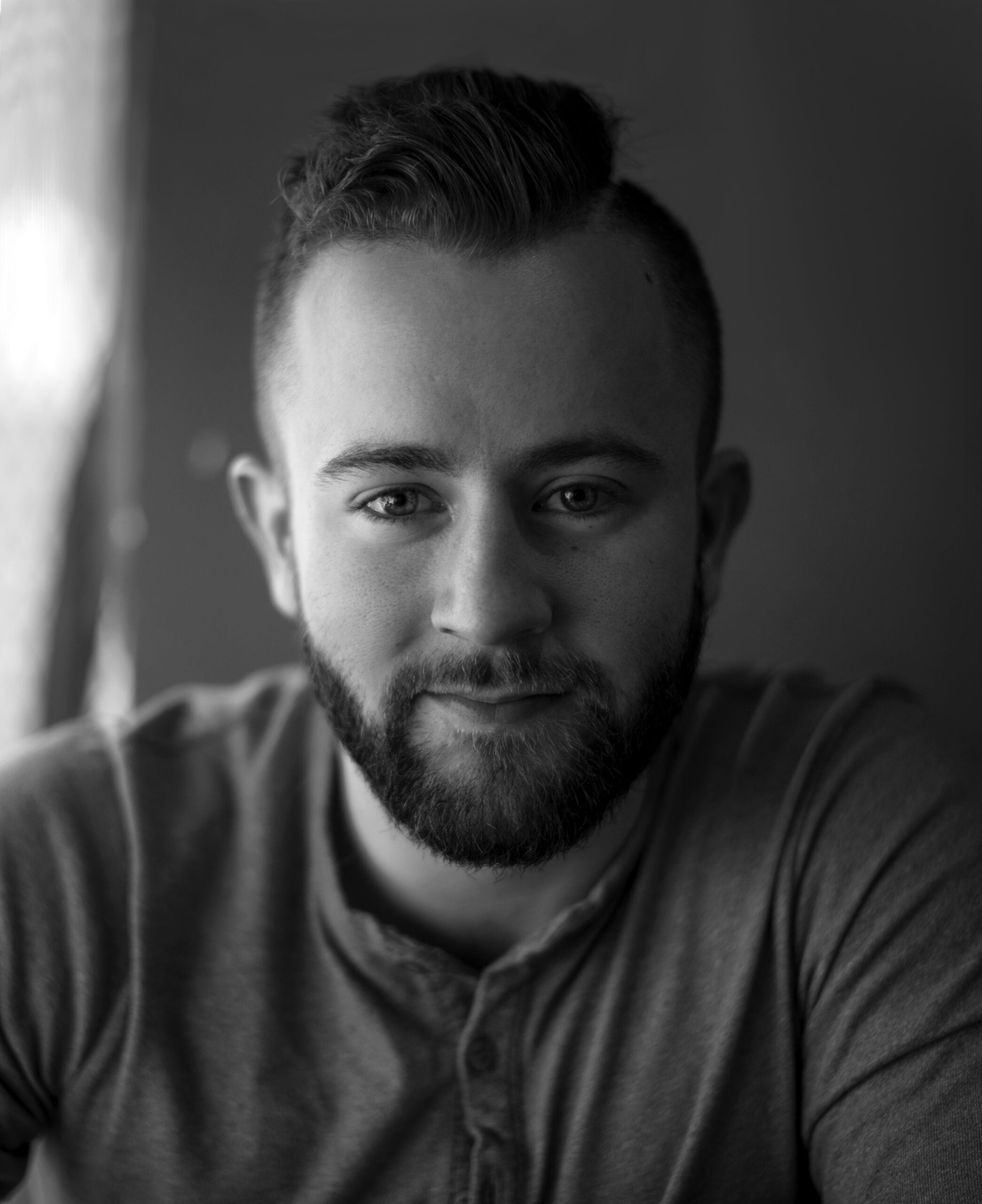 Matthew McLaughlin
Photographer
Matt collaborates with Raphael on photography for our clients. Combining over eight years of commercial experience with an amazing visual aesthetic, Matt has a knack for visual storytelling that jumps off the page, engages an audience and elevates a brand. Clients have called his work stunning, vibrant and compelling, among other compliments. He is especially gifted at portraiture and lifestyle photography. Originally from Minnesota, Matt graduated from Bemidji State University with a B.S. in Art and Design, and was an active leader of the Art and Design student organization, Design Guild. He has done photography for such clients as Revolutionary Clinics, Cloud Creamery, Minnesota Public Radio, Envoy Hotel, The NorthFace, and Ogden Made outdoor gear. Whatever your photography needs may be, Matt will work with you to understand your vision and exceed your expectations.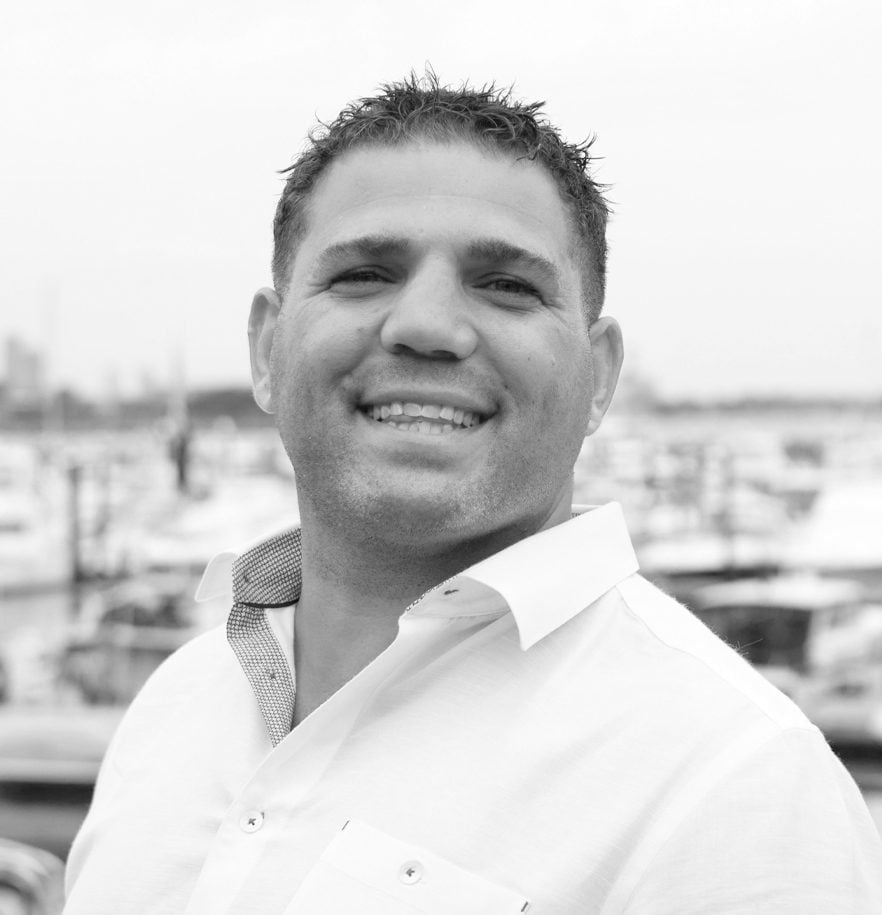 Steve Antonellis
Director of Digital Strategy and Development
With his vast knowledge of the digital media landscape and emerging technologies, Steve advises our clients on the right digital strategy for their marketing objectives as well as the best website structure and development solution to achieve their goals. His company SerpCom provides a range of systems, technologies and services for optimal SEO, web development and digital content execution. In recent years, he has helped such clients as SEED, Levia Seltzers and Faneuil Hall Marketplace improve their SEO and digital exposure through highly targeted multi-channel strategies. Earlier in his career, Steve helped lead the transformation of GateHouse Media into over 100 digital news websites, then oversaw their digital advertising. He is also co-founder of a mobile app development company. For clients looking to harness the ever- changing digital world for marketing success, Steve can steer you in the right direction.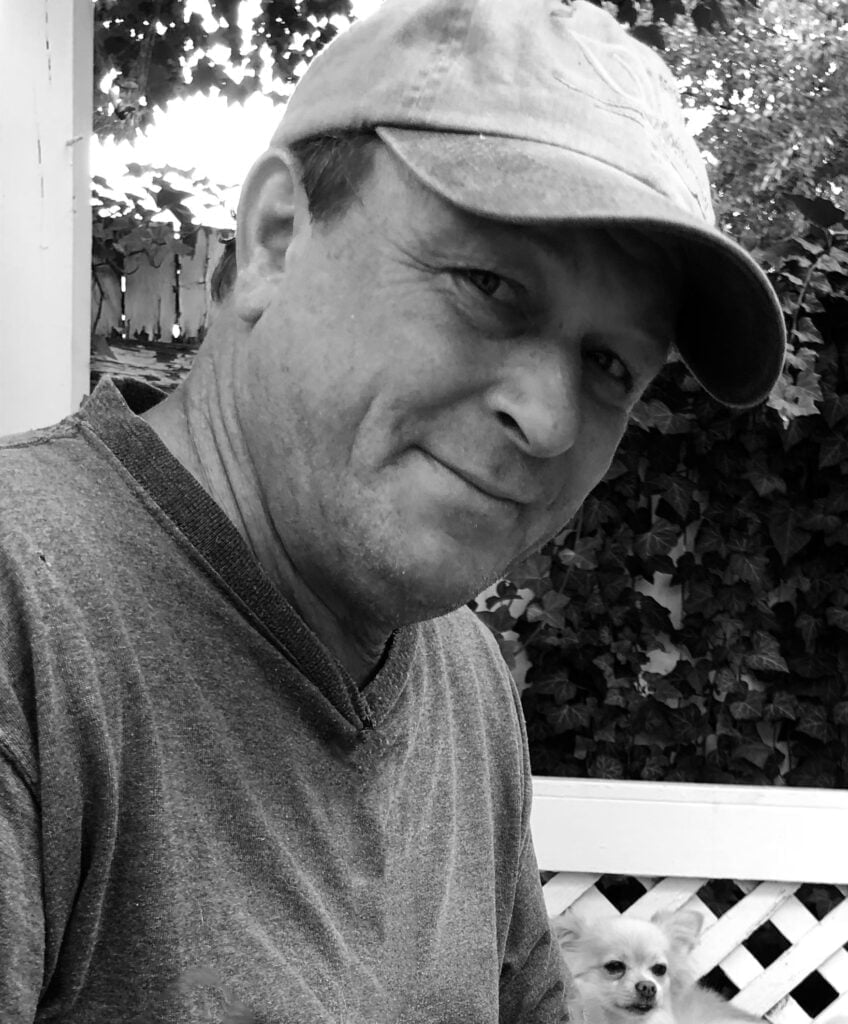 Jim Reid
Producer/Director
From the shores of Lockness and cathedrals of York, England to the top of Mt. Washington, exploring the Boston Harbor Islands, or on the race course in Topeka, Jim crafts messages through visuals. Jim offers our clients 30 years of experience in all aspects of video production. Early in his career, production of 64 episodes of the Discovery Channel's Wild About Wheels took him across the U.S., telling the stories of the automotive world's giants. Starting his own company in the 1990s he delivered syndicated programming including From Beyond, Ghosts of the UK, and a successful home video series that is distributed worldwide. He sold and shot content for TNN (The Nashville Network), Speed and Beauty and Kingworld. Jim shifted his focus from entertainment content creation to content for business when Bickford's hired him to create television spots. Jim's entertainment experience informed his success in creating long-format shoppertainment and infotainment programs for such clients as Mass Mutual, French's Mustard, Stoneyfield Yogurt, Boston Harbor Alliance and Children's Hospital of Boston.  He has worked for Yankee Magazine on Yankee's NewEngland.com platform, produced for Reebok, Long's Jewelers, Regina Pizza, and Grande Communications.  His extensive broadcast experience guides our clients through the world of television advertising media.
Let's Work Together!
We offer a comprehensive range of services customizable to your needs, from building or refreshing your brand to enhancing or optimizing your marketing.